What Is Siding?
Siding is also referred to as wall cladding and is the protective materials attached to the exterior walls of a house or other building. It acts as a roof does by protecting the property from the elements of rain or snow, heat or cold, hail, debris, and the sun.
Materials are weather resistant and will expand and contract with changing temperatures and moisture levels. There are various styles of joining pieces together yet typically they are laid horizontally one over the other.
There are many types of materials that siding can be constructed with and varying benefits that come with each type of material. Here at Beyond Roofing, we choose James Hardie siding which is a classic and well-known brand known for its resilience and reliability.
Installing, upgrading, or restoring your current siding can have significant financial and other benefits:
Upgraded products can increase energy efficiency and help minimize heating and cooling bills
New or restored siding can significantly increase curb appeal and the value of your property
Properly installed and maintained siding is critical in order to protect your home from weather and other external forces
Siding Options
Beyond Roofing has experience installing and repairing siding of all types. Contact us today to discuss how the following might be utilized on your siding project:
Wood Siding
Vinyl Siding
Plastic Siding
Imitation Brick/Stone/Asphalt Siding
Insulated Siding
Metal Siding
Masonry Siding
Composite Siding
Proudly Offering James Hardie Siding
James Hardie products currently grace the sides of over 5.5 million homes in the U.S. As a proud partner, Beyond Roofing offers James Hardie products as the premium choice for your exterior siding and trim.
It's a well-regarded material that will protect your property's exterior walls from inclement weather as well as changes in daily moisture and temperature levels. Hire us today for secure installations conducted with our trained team of professionals and protect your home today.
What Is James Hardie?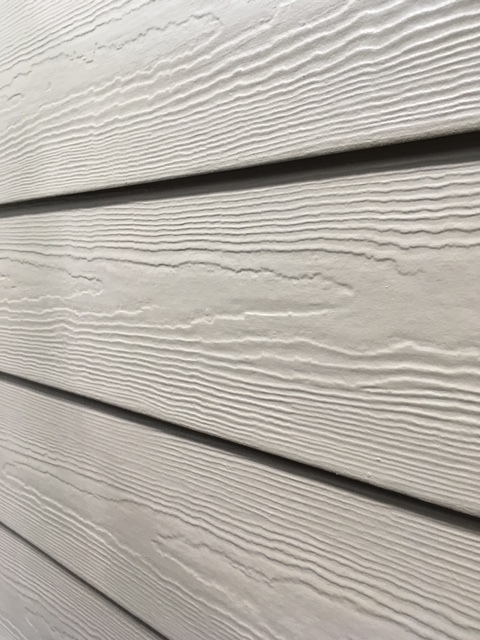 James Hardie fiber cement products are the premium choice for your exterior siding and trim. Fiber cement is a composite material made of sand cement and cellulose fibers and is known for its unrivaled look and durability. James Hardie Building Products invented fiber cement over 30 years ago and has since spent over $100MM in continuing research and development advancements to the product.
James Hardie siding will also protect your home more efficiently as it will keep out ants and termites. Unlike wood, there is not enough cellulose fiber in fiber cement for ants. Hardie board holds up well against heat and cold better than vinyl and doesn't become brittle with age. What's more, it's less susceptible to wind and weather damage which could become an issue with other materials. Finally, it is a fire-resistant material and not combustible in flames.
As far as styles, they can come in a variety of colors, and with different moldings called embossed texturing, you can have the look of wood lap, cedar shingles, wood shaker lapping, and more.
Schedule An Appointment
We are here to provide you with exceptional roofing and siding services for a well-protected property. Our team will confer with you every step of the way on the process of choosing materials to match your home's specifications and goals. You can expect to have secure installations that will last for years to come.